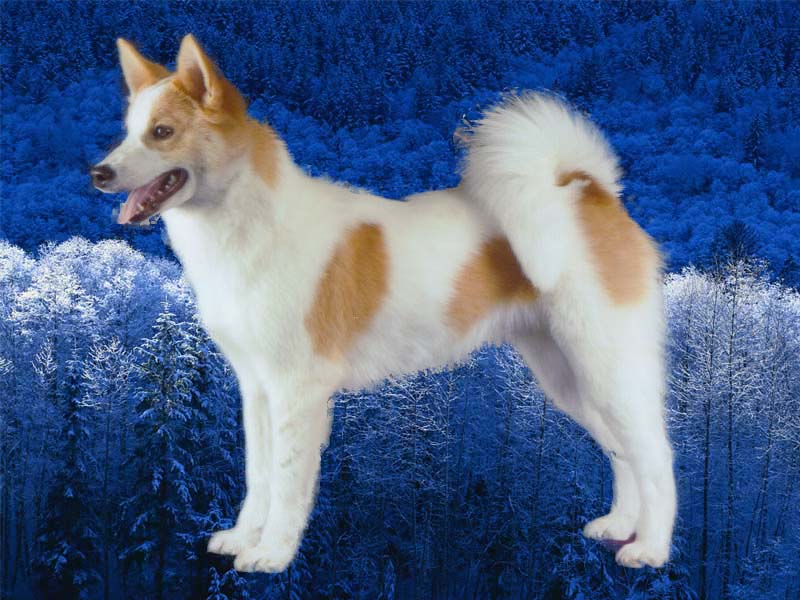 Background

---

The Norrbottenspets is generally white with red markings, but colours range from blond to brown, and the black muzzle is a regular feature in the dogs. Norrbottenspets, or Pohjanpystykorva, lived with the Finnish speaking peoples in North Botnia (Norrbotten), as well in the border area of Finland and Sweden, Lappland and Kainuuland. It is suggested this has been so, as long as there has been wilderness settlements. The Norrbottenspets was thought to have become extinct following the world wars of the 20th century, but a few dogs were found in the remote villages and FCI recognized the breed in 1966. The Canadian Kennel Club recognized the Norrbottenspets in the mid 90's. There are still very few dogs, but more are being seen around the world as the beauty of this little hunting dog is recognized. They have a wonderful temperment, they are very friendly, and they love children.


---

We chose the name Manjusha for our Kennel name as it means "box of jewels". This seemed perfect for describing our home with our dogs. In February for 2008, we purchased 37 acres just outside of Winnipeg, Manitoba and moved out of the city. This has allowed us to have more dogs, but also sheep and chickens. The dogs have a huge yard to run in and a pond to play in.

---

Do you want to learn more about Norrbottenspets? Click on the "links" button on the left. There are also FaceBook groups for Norrbottenspets.
Visit the Canadian Norrbottenspets Club website!